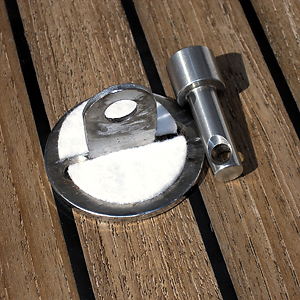 1. The lock plate and the standard pin.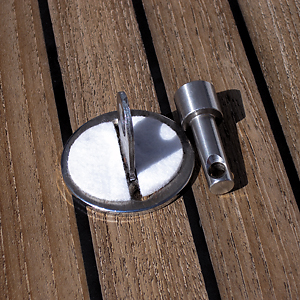 2. Same from a different angle.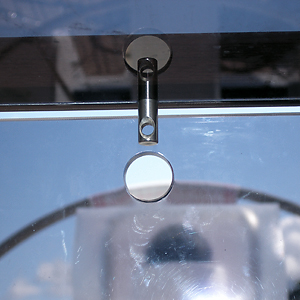 3. In order to lock the hatch from inside; Pull the hatch so the hole for the pin is on the inside and insert the pin.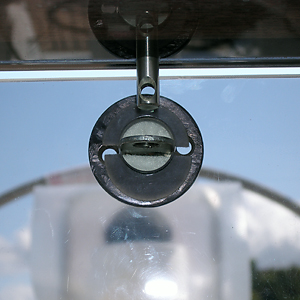 4. Open the hatch again and insert the round locking plate from the inside.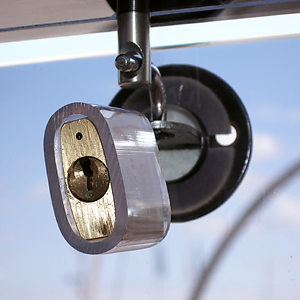 5. Use a padlock and insert it first through the locking plate and then through the pin...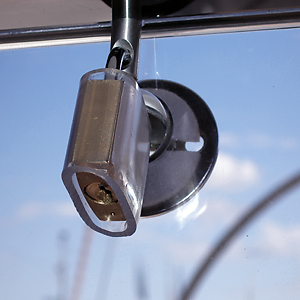 6. ...and close the padlock. Or as we do, we just slip the rubber tube around the padlock littel bit higher so the clasp cant move to the sides.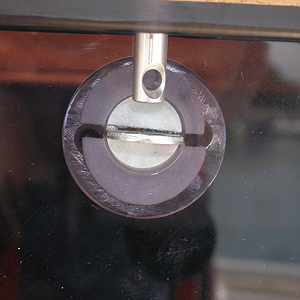 7. From the outside of the boat the locking is pretty much the same.
8. Now it will be impossible to slide the padlock underneath the hatch and open it.