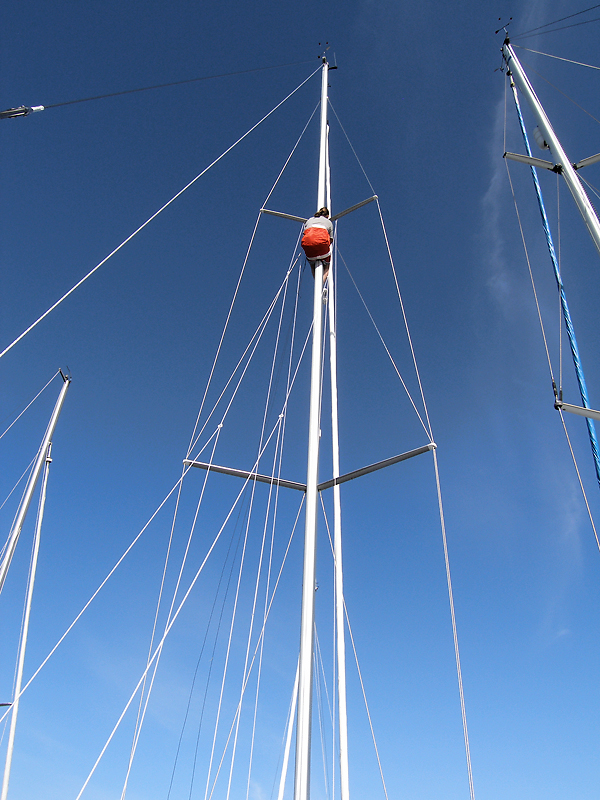 Many people told me that it would be difficult to get the radar reflector on the mast when it was standingt.
In my opinion it was much harder to get my wife up in the mast... but still married :)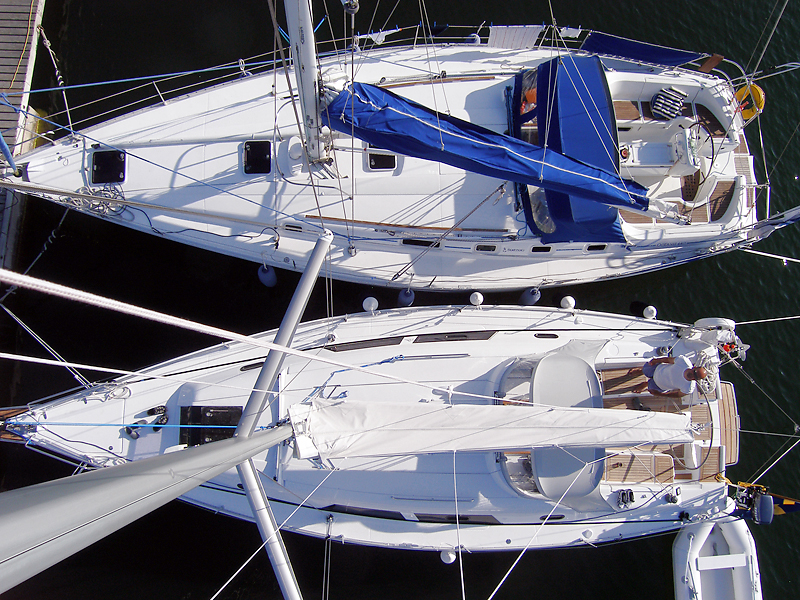 Since my wife already was up in the mast I took the opportunity to send her a camera up in the mast after a good work done. What do you say? Dont our dinghy look beautiful?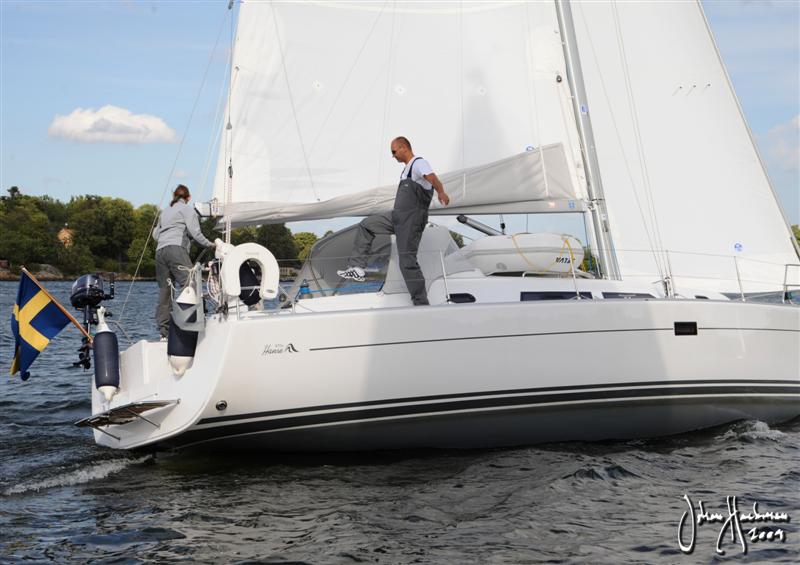 Johand named this picture "Marco is testing some moves onboard Älva 5 september 2009". The truth is that I was petrified by horror because my wife was checking in everything else but the direction we was supposed to sail...A picture do never lie!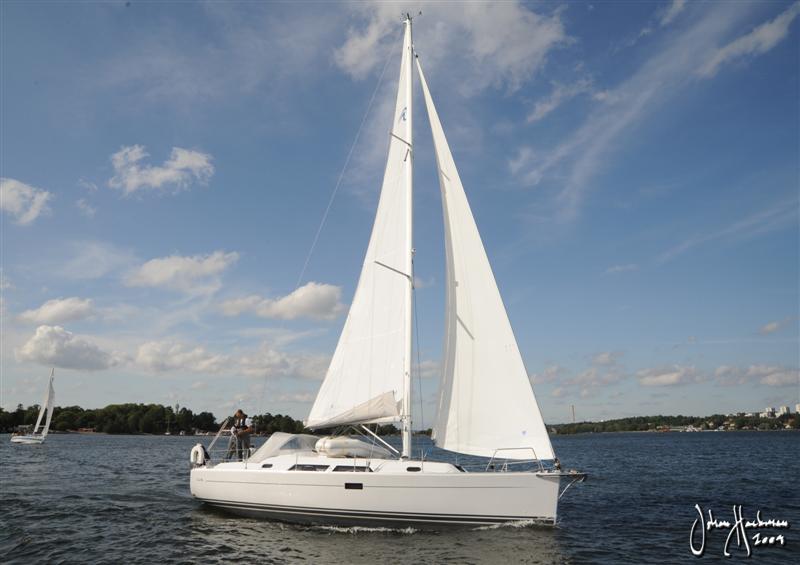 What can I say more than that everyone likes to take a picture of a beautifull boat as the 370, right Johan H?
P.s: A very common view, Hanse 370 passing by all other (slower) boats...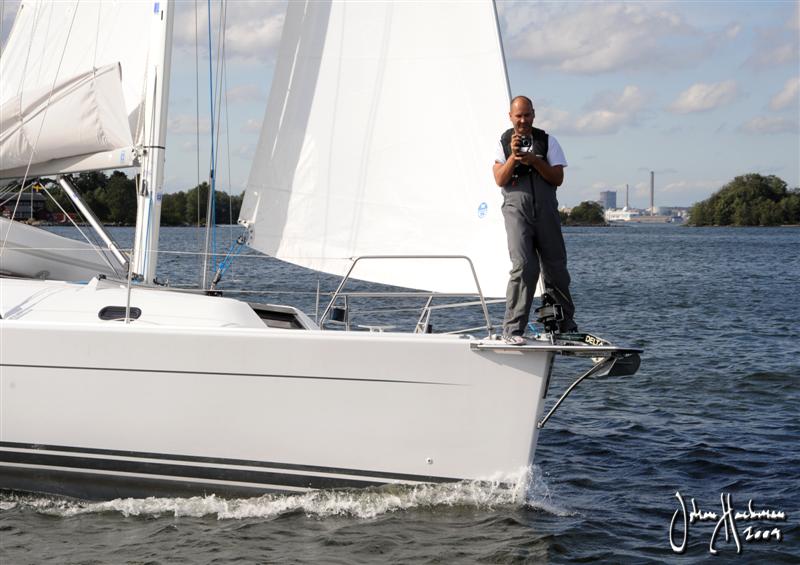 You shoot me, I shoot you! There are many uses of a bowspring, here used as a tripod while i was filming Mr H's boat Emilia. The result can be viewed on Youtube or down below.


Musicvideo for the song "Perfect Day" performed by Mr Johan Hackman.